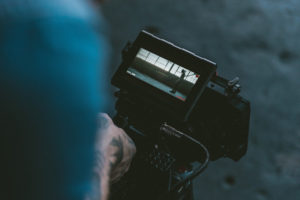 This year Arte Laguna Prize allows you to submit also SHORT FILMS!
In addition to art videos it will be possible to submit also short films with a maximum length of 15 minutes. The 10 finalist artworks will be screened at the Arsenale of Venice during the free entry exhibition, which usually welcomes 500 visitors per day. The absolute winner of this category will win a cash prize of 7.000€.
The selection jury will include director Nicolangelo Gelormini, Manuel Segade, director of Centro de Arte Dos de Mayo in Madrid and curator Igor Zanti
Il Premio Arte Laguna permette quest'anno anche l'iscrizione di CORTOMETRAGGI!
Oltre ai video d'arte si potranno candidare anche film corti, di massimo 15 minuti.
Le 10 opere finaliste saranno proiettate all'Arsenale di Venezia durante la mostra ad ingresso gratuito che registra una media di 500 visitatori al giorno. Il vincitore assoluto della categoria si aggiudicherà un premio di 7.000 euro.
La giuria di selezione sarà composta dal regista Nicolangelo Gelormini, il direttore del Centro de Arte Dos de Mayo di Madrid Manuel Segade e il curatore Igor Zanti.
Video Camera
Films
Video
MEET THE JURY
Igor Zanti
IGOR ZANTI
CURATOR | Italy
He is critic and curator of contemporary art and applied arts, he works in collaboration with private galleries, institutional spaces in Italy and abroad. Since 2006 is curator and head of the jury of international Arte Laguna Prize and since 2013 director of IED in Venice.
Manuel Sagade
MANUEL SEGADE
JUROR | Spain
Coordinator for the Metrònom Fundació Rafael Tous d'Art Contemporani in Barcelona. From 2007 to 2009 he was a curator of the Centro Galego de Arte Contemporánea in Santiago de Compostela. Curators of projects for La Casa Encendida, ARCO, MUSAC or Centre d'Art La Panera in Spain, Pavillon Vendôme in France or TENT in The Netherlands. He has also been teaching curatorial practices in different postgraduates and MA programs.
Nicolangelo Gelormini
NICOLANGELO GELORMINI
JUROR | Italy
Born in Naples, he graduated at the Experimental Cinematography Centre. He was the assistant of Paolo Sorrentino. His first direction was the videoclip "Vivi Davvero" for the singer Giorgia, thanks to which he was awarded a nomination at the Italian Grammy Award.